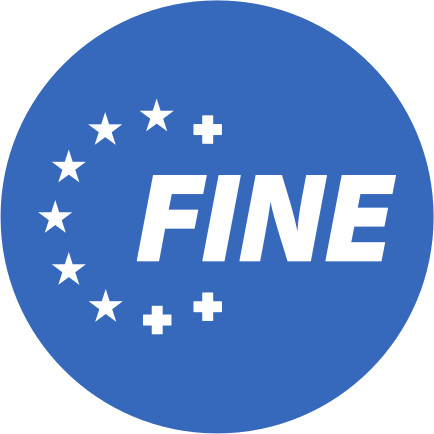 FINE, Past to Present
In the early 1990s, the Advisory Committee for Nursing Studies was the only expert group consulted by the European Union on the topic of nursing studies. Nurse educators at the time thus expressed the urgent need for a European organization dedicated to promoting discussions about nursing studies.
After several years of discussion, the European Federation of Nurse Educators (FINE) was officially established in 1995 during an inaugural conference in Leuven, by a group of enthusiastic nurses originating from different countries.
Originally, only the Netherlands, Great Britain, and part of Dutch-speaking Belgium were concerned. Soon after, many countries joined the organization, which became a reflection of the diversity of the European region.
Since then, FINE has constituted a permanent forum in which nurse educators from higher education institutions all over Europe can share information, experiences, good practices and innovations.
Through its members, FINE collects an important quantity of data, allowing for a better understanding of how nurses are trained in the European region. It also helps identify observable similarities and differences between the variety of nursing studies programs offered by such institutions throughout Europe.
FINE Europe gives experts the opportunity to create and expand their professional network, allowing them to deepen their knowledge in certain areas specific to nursing studies. It also encourages constructive dialogues between students and nurse educators. Finally, it endeavors to influence political decision-making within the European Union, specifically when it comes to nursing studies.
In 2019, in a context of an increasing prevalence of university nursing programs and a decreasing number of professional nursing programs, FINE has changed its appellation to the "European Federation of Educators in Nursing Sciences."
FINE's main efforts are now focused on promoting the production and transfer of field knowledge in nursing sciences through research, but also the merging of independent professional schools into university systems throughout Europe.